About us
History
"Vector System Security" was founded by Mr. Ratko Popović in 2011 with its headquarters in Nikšić. Within 10 years of development, the company has grown from a local security agency into a serious team of experts throughout Montenegro. With a lot of invested energy, attention, effort, with continuous improvement of the quality of provided services, investment and knowledge, we have increased the number of employees, raised the level of professionalism and reached mutual satisfaction between us and our clients. These are some of the core values ​​that form the foundation of company. The package of services has been constantly expanding, starting with the basic forms of guarding, also technical security is being developed, which together form a modern integrated security system. We have become a reliable partner for our clients and the state in the prevention of security risks. Following such principles, "Vector System Security" maintains high professional standards and has a vision of growth and development and thus contributes to social development.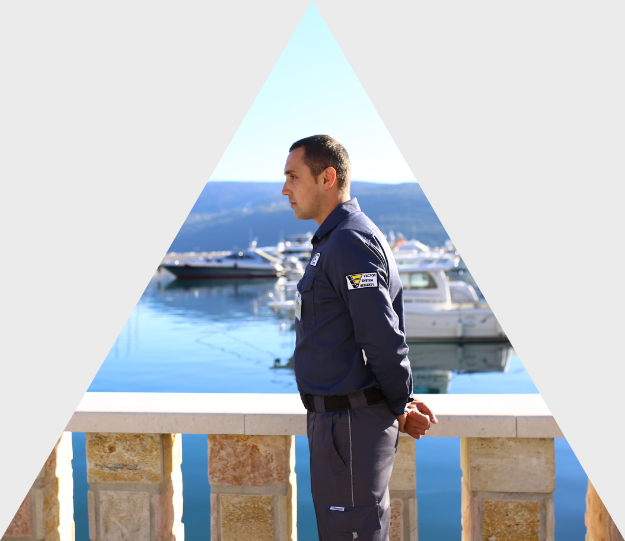 About us
More than 100 satisfied clients and over 500 facilities connected to the Operational Monitoring Center speak about the amount of trust shown to us by clients throughout Montenegro.
"Vector System Security", in addition to guarding, mobile security and on-duty Operational Monitoring Center, provides a complete service in the field of security: consulting, electrical design, installation of technical protection systems, monitoring.
In the field of low electricity, we work on video surveillance systems, anti-burglary systems, access control, as well as fire alarm systems. We especially single out the integrated security systems for the protection of security areas, then the perimeter protection, the evacuation and ambient sound system.
In the field of high current, we deliver and install LED lighting, laying power cables, as well as grounding installations.
Prevention of harmful events is especially important for our clients. Our team prepares security analytics and performs security risk assessments, as well as checks the level of security - which is integrated through the Protection Plans of mandatory protected facilities, which are developed in accordance with the Law on Protection of Persons and Property.
Our Company works with equipment from world-famous manufacturers such as: DSC, Paradox, Ajax, DVC, Hikvision, Dahua, Geovision and others.
High business standards are confirmed by numerous certificates and licenses of employees and the Company as a whole.
"Vector System Security" is a company that always invests in the processes of improving its business, and in accordance with market requirements, by introducing an integrated quality system standards:
• ISO 9001: 2015
• ISO 14001: 2015
• ISO / IEC 27001: 2013
• OHSAS 18001: 2007
which confirms its quality and expertise.
Please note that we perform all tasks in accordance with the Law on Protection of Persons and Property of Montenegro and bylaws.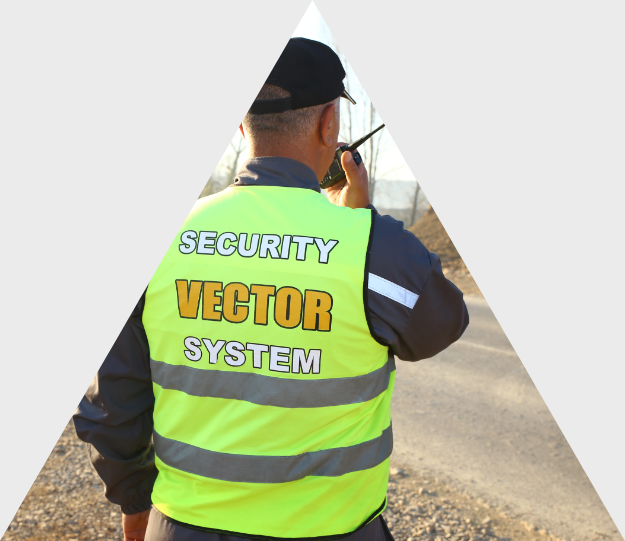 Our team
Administration
Stojan Žugić
Associate for Economic Affairs
Contact phone: 068 / 861-891
e-mail: stojan.zugic@vectorss.me
Slavka Popović
Legal representative
Contact phone: 068 / 008-789
e-mail: slavka.popovic@vectorss.me
Slavica Mitrić
Financial Advisor
Contact phone: 068 / 861-890
e-mail: nevenka.koprivica@vectorss.me
Zdravko Baošić
Risk Assessment Manager
Contact phone: 068 / 610-088
e-mail: zdravko.baosic.vector@gmail.com
Dejan Popović
Internal control
Contact phone: 068 / 850-850
e-mail: dejan.popovic@vectorss.me
Physical Protection Sector
Predrag Žugić
Coordinator for physical and technical protection
Contact phone: 068 / 818-200
e-mail: predrag.zugic@vectorss.me
Branislav Pavićević
Head of Sector
Contact phone: 068 / 821-657
e-mail: branislav.pavicevic@vectorss.me
Dragan Vukčević
Head of Sector
Contact phone: 068 / 861-816
e-mail: dragan.vukcevic@vectorss.me
Nenad Mrdak
Head of Sector
Contact phone: 068 / 861-808
e-mail: nenad.mrdak@vectorss.me
Petar Kljajević
Head of Sector
Contact phone: 068 / 802-570
e-mail: blazo.nikcevic@vectorss.me
Vuka Đalović
Head of Sector
Contact phone: 068 / 801-580
e-mail: vuka.djalovic@vectorss.me
Technical sector
Vladimir Čolović
Head of Technical Sector
Contact phone: 068 / 861-804
e-mail: vladimir.colovic@vectorss.me
Nikolina Marjanović
Head of IT sector
Contact phone: 068 / 818-208
e-mail: nikolina.marjanovic@vectorss.me
Executive Director
Ratko Popovic
Contact phone: 068 / 333-386
e-mail: ratko.popovic@vectorss.me